How to know what coverage you have and if it is appropriate.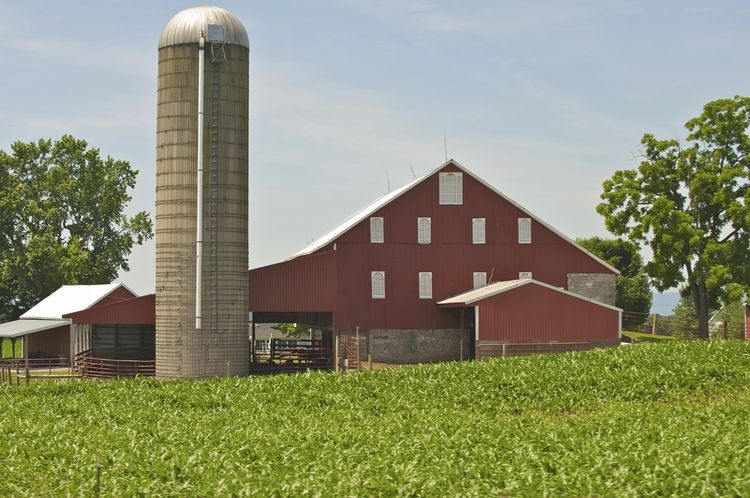 You pay premiums and have an insurance policy for your farm so you are covered in the event of a loss, right? You have coverage on your home, your buildings, and your equipment so what could you possibly need to worry about? The harsh reality is that most farmers don't have the time to address their insurance needs on a consistent basis and that leads to complacency in an area that simply cannot afford it. I mean, we are talking your livelihood here, right?
I've been around farms and livestock my whole life and I understand the lives of farmers are filled with uncertainty. Why not remove some of that uncertainty by being sure that you are properly covered in the event that a loss or catastrophe strikes your farm. Again, this is your livelihood here and that is worth protecting at all costs.
---
A real life example when a farm insurance policy failed
A few years ago, a local farm had a fire in which a barn was completely destroyed along with all of the hay and some equipment that was inside of it. This farm had been insured with the same agency and company for decades. Replacement of this large barn was going to run well over $80,000. It was insured for $10,000. Yes, you read that correctly. The amount of coverage for this barn had never been adjusted in 40+ years.
This stuff matters!
So ask yourself: "Does my farm insurance policy have adequate coverage?"
---
3 types of farm property coverage
So, how can you know if your property and equipment have the appropriate coverage? How can you be sure what type of coverage you need on you property and equipment? Below, I am going to break down the 3 types of property coverage that are written for farm policies.
For the purposes of this article I have intentionally simplified explanations of what is normally a complicated and detailed subject. Take a minute to review and find out which one you currently have by locating it on the declarations page of your most recent renewal.
Basic
Fire or lightning.
Windstorm or hail.
Drowning or freezing of livestock or poultry is not covered.
Explosion.
Smoke.
Vandalism.
Theft, including attempted.
Coverage excluded if property vacant for over 30 days.
Broad - All Basic Perils, Plus the Following:
Electrocution of covered livestock.
Attacks on covered livestock by dogs and wild animals, except loss to sheep.
Accidental shooting of covered livestock
Drowning of covered livestock, except swine less than 30 days old.
Loading/unloading accidents with livestock.
Breakage of glass.
Falling objects.
Weight of ice, snow or sleet.
Special – All Perils Covered Unless Specifically Excluded (See Below)
Collapse
Windstorm or hail to dairy or farm products in the open.
Rain, snow, ice, or heat to personal property in the open.
Rain, snow, sleet, sand, or dust to interior of a building.
Freezing or thawing.
Water overflow or sewer back up.
Freezing of pipes unless heat is maintained or the water is shut off.
Theft from the part of a resident premises rented by an insured to others.
Theft from a building or structure under construction.
Inventory shortage.
Absence of farm personal property when there is no evidence of unauthorized removal.
Voluntary parting with property by the insured.
Vandalism, if the building or structure is vacant for more than 30 days.
Transportation of farm property.
Certain cause of losses sustained to farm machinery.
Whew. Is your head spinning yet? Are you thoroughly confused? Remember, that is just the simplified version!
The best way to understand if your farm policy adequately covers your property, equipment and/or animals is to make a list of everything with the costs to replace and compare this to your insurance policy.
Here is helpful Farm Coverage Checklist to help you with this process. It will help you to begin to understand the type of questions you should be asking yourself when determining if you have enough coverage to protect your livelihood.
---
All Farm Insurance is the same, right?
Most people have no idea that there are different types of coverage forms available with property insurance. Many agents also have limited knowledge as to the differences and how they can affect their client's in the event of a claim.
One very misunderstood aspect of insurance is that all insurance solutions are the same regardless of the agent or the company and that the only thing that changes from agent to agent is price. This can lead to severe consequences when that claim occurs or disaster strikes.
Some common consequences we see are:
Hefty out of pocket costs (like from the example above)
Denied claims
Inability to replace/repair buildings, equipment, and animals.
Nearly any agent out there can provide you with a farm insurance quote or policy. However, this doesn't mean they should.
Your agent should have the knowledge and expertise to provide you with the best price, coverage, and service for your farm. If he or she doesn't have this knowledge and expertise, then do you really feel comfortable with them protecting your livelihood?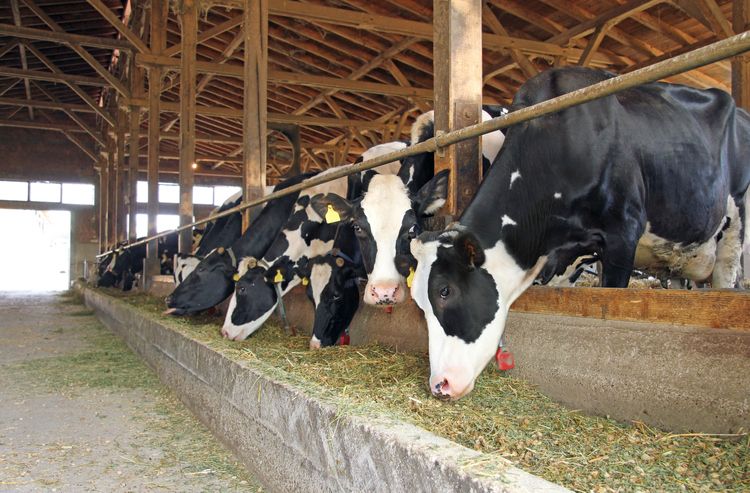 Getting the RIGHT farm insurance
To get the RIGHT insurance for your farm, means speaking with a specialist. An agent, such as myself, who specializes in farms will be not only be able to provide you with the right coverage plan and pricing, but will be able to provide value-added services such as property valuations, safety policies and procedures, claims support, and many other services that go above and beyond just placing your insurance.
Why not find an agent who will give you the peace of mind to know that you are protected the way that you should be? Why not dedicate your time to the important matters on your farm?
In short, find an agent that allows you to focus on your farm (your livelihood) and not your insurance. You'll be pleased that you did.
If you have any questions, please contact me here, and I will reach out to help you understand how to start putting this advice in to action.