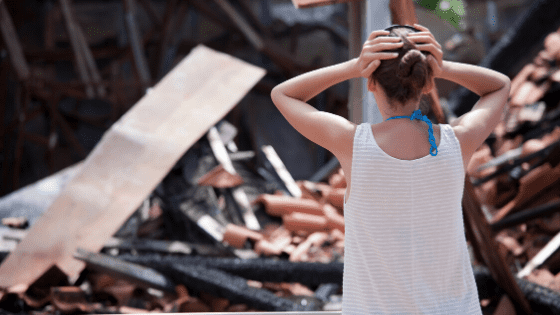 The purpose of homeowner's insurance is to protect you financially, give you peace of mind, and provide you with the means to repair or replace your home. Unfortunately for some, the insurance they have secured may not be enough to rebuild their homes in a worst-case scenario. Too often, we are focused merely on the premium we pay and assume all of the coverage is the same. Solely focusing on premium overlooks many other vitally essential details.
Will you be able to rebuild your home?
The most common oversight of homeowner's insurance is not assessing the actual cost to replace or rebuild your home. Most assume that the market value of the home is the proper amount of insurance. However, in today's booming economy, the cost of labor and materials to rebuild a home have increased at a rate greater than the property's market value. Also, building codes will change over time. These building codes will often require more protection (hard-wired smoke and CO2 alarms) and more expensive construction techniques. These two areas alone can quickly add up to tens or hundreds of thousands of dollars.
All one has to do is go online and compare the cost of a newly constructed home with a comparably sized 20-year-old home. It's not unusual to see the price per square foot of the new home to be 20-30% more than the price per square foot of the older home. The difference often reflects the current costs of building a house.
While the attached articles address the current situation in Australia and recent events in California, it supplies insight into the problem that regularly repeats itself throughout the United States, including Ohio.
http://theconversation.com/a-crisis-of-underinsurance-threatens-to-scar-rural-australia-permanently-129343
https://www.pbs.org/newshour/economy/making-sense/californias-wildfire-victims-could-be-like-most-homeowners-underinsured
Take the time to assess your coverage
Unfortunately, our mortgage lenders reinforce the potentially incorrect market value assumption. They are not concerned with rebuilding your property. Instead, they are only interested in you securing enough insurance to pay off the balance of your mortgage loan, not rebuild your home.
Independent agents have numerous tools at their fingertips to assess the proper insurance values for your home. Contact your current independent agent for an assessment, or you can contact us for a comprehensive risk review, which includes an analysis of the replacement cost of your property.
Don't leave the future of your well-being to chance. Assess your coverage and compare with the replacement cost of your property.