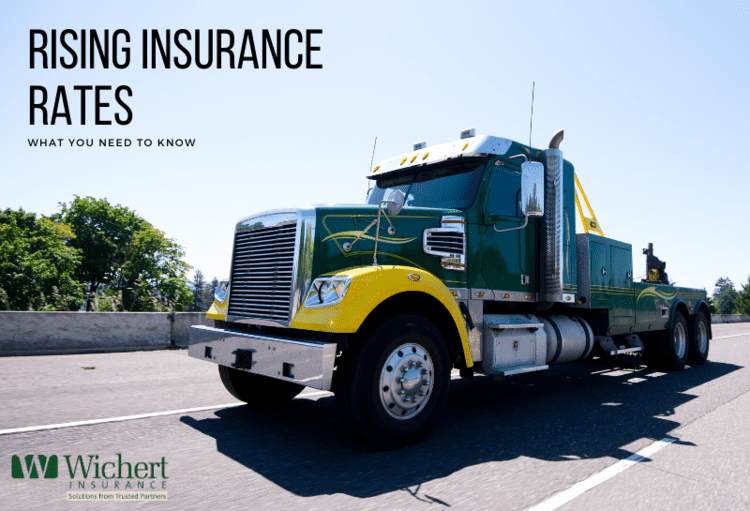 As outlined last week, the insurance companies continue to lose money insuring commercial vehicles. For every $1 of premium, the insurers are paying out $1.09 in claims. As a result, your commercial auto rates and premiums are increasing. To manage the increase, it's in your best interest to run a tight ship and limit or eliminate claims. The attached article goes into more detail about the cost drivers, and how the best-run organizations are still able to get very competitive rates/premiums.
For most, the rate and premium increases have been consistent for the past few years. Now to possibly compound the premium increases, the US House of Representatives just passed a bill with an amendment that increases the required Liability from $750,000 to $2,000,000. While most policies carry $1M liability limits, acquiring another $1M of limit will increase your insurance costs by $3,000 to $15,000 depending upon several factors (number of units, past claims, and safety programs, etc.).
Here are two articles addressing the recent legislation:
The bill still needs to get through the Senate. In our experience, the $2 Million requirement is not necessary for most tow companies. In 20 plus years of working with towers, we have only had a couple of claims exceed $1 Million in total liabilities. While the size of claims/judgments is increasing, it's our opinion that a $1 Million liability is not warranted for most tow companies. We would encourage you to contact your respective associations or your respective senators to express your opinion.
PENNSYLVANIA TOWING ASSOCIATION
If you are struggling with your insurance program or need some help with claims or safety program, we would love to work with you.