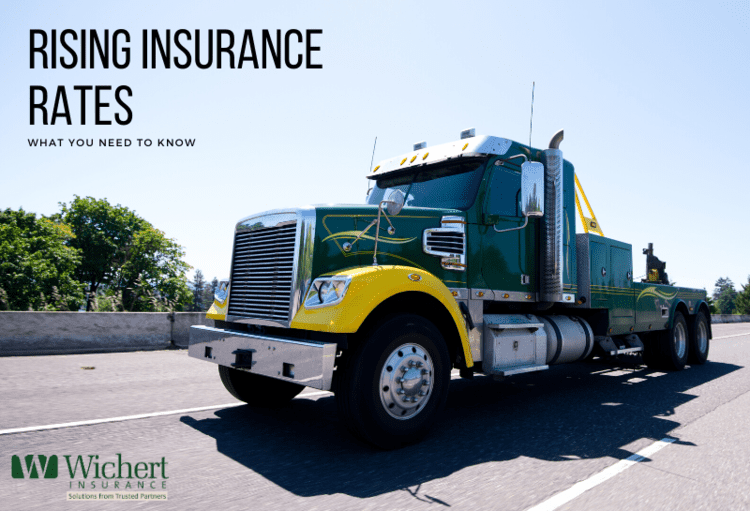 Over the course of this year, we have discussed how rates for the towing industry have been increasing because the insurance companies have been losing money insuring commercial auto for the last 5+ years. As a result, many insurers are looking for different ways to select profitable from unprofitable risks.
If you don't have the 10 minutes to read this article, we recommend that you listen to the TowBiz podcast, where we discuss these topics in greater detail. Click on the link to listen: https://plnk.to/towbizpodcast/e/1000496827803
In the past few months, we have seen nearly every insurance company interested in insuring towing operations turn to CAB and SAFER scores as a major underwriting criteria.
So, what are the CAB and SAFER reports?
CAB Report:
The CAB report is produced by the Central Analysis Bureau (CAB). CAB compiles millions of data points into a database for all federally filed transportation companies. DOT inspections and violations, mileage, etc. are logged into their database. CAB compiles your data into your CAB report, which compares your company against all of your peer group companies. The key areas of focus for insurance are the FMSCA's Safety Measurement System BASIC categories of:
Unsafe Driving

Crash Indicator

Hours of Service Compliance

Vehicle Maintenance

Controlled Substances/Alcohol

Hazardous Materials Compliance

Driver Fitness
An alert is issued when a company ranks "above the national average" in one of the FMCSA's BASIC categories. Enough alerts may trigger an onsite investigation which could lead to rating downgrade from Satisfactory to Conditional, or Unsatisfactory.
SAFER System:
The FMCSA Safety and Fitness Electronic Records (SAFER) system compiles a concise electronic record of a company's identification, size, commodity information, safety information, including the safety rating of roadside out of service inspection summary and crash information.
The SAFER system is available to the public, and you can review yours via this link: https://safer.fmcsa.dot.gov/CompanySnapshot.aspx.
The key area of concern for our purposes are the SAFER safety ratings for your company if they are either Satisfactory or Unsatisfactory.
As mentioned earlier, the insurance companies are increasingly using the CAB and SAFER reports to underwrite and price the insurance for your company. When a company's CAB or SAFER ratings falls below Satisfactory, there are a number of adverse outcomes:
Increased attention and scrutiny from your state's DOT
Preferred/Standard insurers unwilling to insure companies with a Conditional or Unsatisfactory rating
Insurance rates and premiums 2-3X renewal rates and premiums
Umbrella and Excess limits being severely reduced or offered at rates of 3-4X expiring. We have seen clients with a $5M umbrella on renewal only able to secure $2M of limits

The umbrella limit reduction is being driven by a continuing trend of "nuclear verdicts"
What can you do if your ratings drop to Conditional or Unsatisfactory?
Focus on the areas that are driving your compliance issues
Have your insurance agent monitor you CAB report for you
Engage your insurance agent's safety professionals to review or implement:

A formal safety program
Formal driver qualifications and criteria
A regular fleet maintenance program
Use of electronic logging devices (ELDs)

Lastly, it's also important to keep in mind that you can appeal an out of service inspection violation. We discuss the topic in the attached article:
With insurance rates and premiums skyrocketing, it's important to present yourself as a desirable risk, and this effort starts with your CAB and SAFER scores.
If you would like to talk to a Towing Insurance Specialist about your insurance or your CAB/SAFER reports, leave your contact information via the link below and someone will be in contact with you.