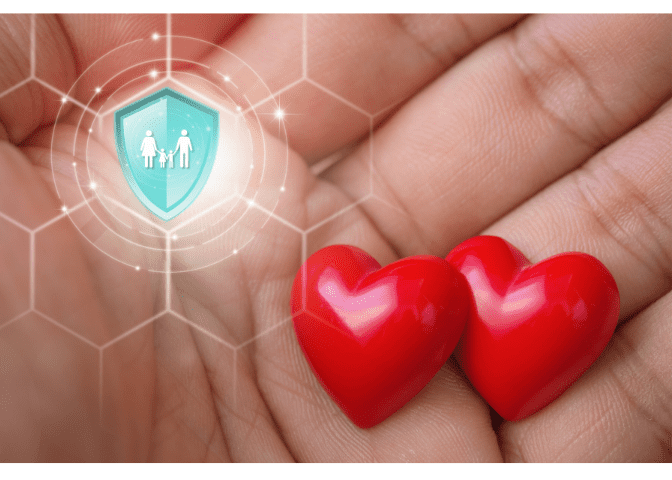 February is celebrated as the month of love. Heart-shaped boxes of candy fill store shelves and bouquets of bright red roses are plentiful. People purchase these gifts to show their loved ones how much they care. There is one important gift that is often overlooked and will last long after the candy is eaten and flowers have wilted-that gift is life insurance!
Many people do not like to discuss their own mortality or how their families will carry on without them. Not only are loved ones affected emotionally, but also financially. This is why life insurance is one of the most important gifts you can give. While life insurance cannot ease the sorrow felt by those left behind, it can provide the means to reduce anxiety caused by financial uncertainty. Financial obligations will continue after your passing, and your loved ones will be responsible for them. Providing them with financial security using life insurance proceeds gives them time to make informed, thoughtful decisions regarding their future.
Consider the following scenarios your loved ones may face with and without adequate life insurance:
With Life Insurance Without Life Insurance
| | |
| --- | --- |
| Mortgage and property tax obligations are met. The family does not have relocate to find affordable housing. | Loved ones may have to sell the family home and relocate to a more affordable neighborhood. Children may have to change schools, affecting participation in school activities and friendships |
| Non-working spouse can continue to care for the family without the burden of having to search for meaningful employment and childcare | Non-working spouse is forced to seek employment to meet the family's financial obligations. Childcare expenses are a new expense in the monthly budget |
| Funds are earmarked for children's future college education. Children currently attending college can continue without suffering financial hardship | Children might not be able to attend college in the future or current students may have to transfer to a more affordable school |
| Funds are available to pay for final expenses such as funeral costs, taxes and medical bills | Loved ones may need to borrow money to pay for final expenses |
We look forward to the opportunity to customize the best life insurance plan for you. Wichert Insurance has relationships with over 15 different life insurance carriers. There are various types of life insurance products to meet your needs AND your budget!
Click HERE for a no-obligation quote or contact our office at (800) 888-0979.
"A man who dies without adequate life insurance should have to come back and see the mess he created" - Will Rogers