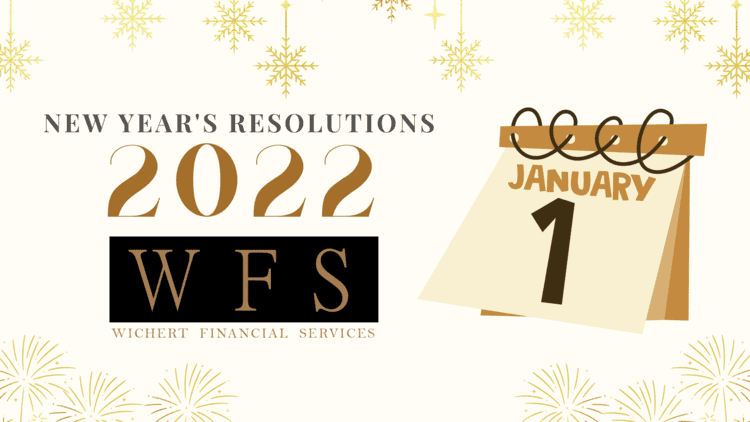 In the blink of an eye, another year has come to an end. Ringing in a new year gives us the sense of renewed hope and the opportunity to re-evaluate various aspects of our lives. Many people make resolutions to improve their health by becoming more physically fit. While being physically healthy is very important, being financially "fit" is also important. Our financial professionals at Wichert Financial Services can customize your financial plan to get you on a path to financial wellness!

Mark Wilcox is a Certified Financial Planner® and President of Wichert Financial Services. He is an independent financial advisor with over 20 years of industry experience. Being independent means that he is not limited to selling one firm's financial products. Instead, Mark is able to shop the marketplace, researching and identifying financial products that are most suitable to accomplish your goals. He is also a fiduciary, meaning he acts on behalf of the client and puts their best interests ahead of his own. This is critical when choosing a financial advisor.
Mark and his team offer a variety of financial planning services. Modular planning focuses on specific areas of concern, such as retirement planning or college saving. Comprehensive planning involves a thorough review of all areas of your finances. During the initial phase of the financial review process, Mark will carefully listen as you identify your concerns, goals and aspirations. He then collects the necessary documentation, such as tax returns and legal documents to prepare your financial plan. He performs a detailed analysis of your current and future finances and presents recommendations to you in a written, actionable plan document. The most important part of the planning process is implementing the recommendations. Mark will guide you through the implementation phase and will monitor your plan on an on-going basis to keep you on track!
Don't let 2022 become another year of broken resolutions and unrealized dreams. For questions or to schedule a complimentary, no-obligation consultation, please contact Laura Towslee, Director of Financial Services at (330) 920-7656 or visit our website at www.wichertfinancial.com.