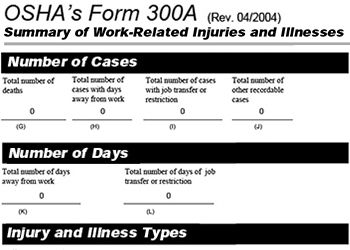 It is that time of year again when OSHA requires employers to submit copies of their OSHA 300A form by April 30th. A couple of items of note for this reminder:
This requirement doesn't apply to employers with 10 or fewer employees.
Because towing is classified as a high-risk industry (NAICS Code 4884 – Support activities for road transportation) (https://www.osha.gov/recordkeeping/naics-codes-electronic-submission) towing companies employing 10 or more employees are required to submit their OSHA 300A form electronically.
Please refer to the announcements for more detailed information from OSHA, or feel free to contact us with any questions.
OSHA Form 300A
OSHA Electronic Reports