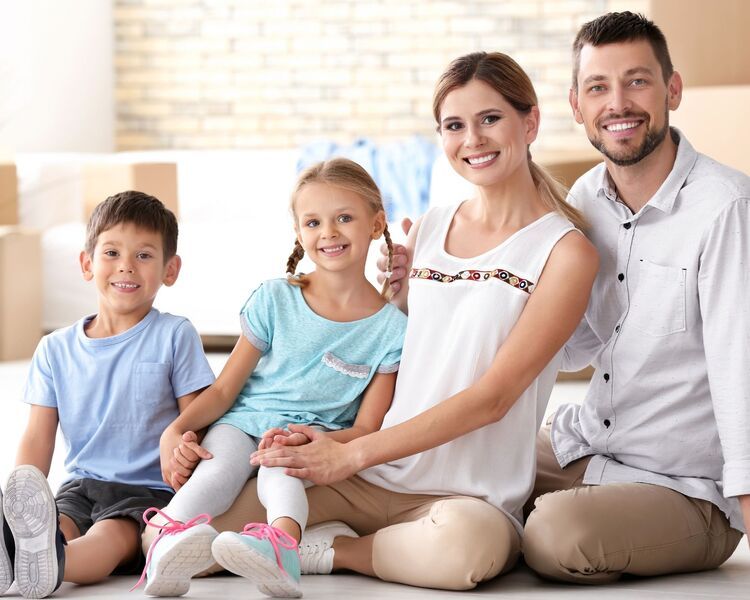 Chances are you are a long way from the choices and needs you had when you first left your parents'
house, which means your insurance needs have evolved along the way. As different needs
arise—renting a place, buying a pet, trading in a car, etc.—you've probably tacked on new insurance
policies from whatever place seemed to have the best rates at the moment. How many different
insurance companies are you paying now, three? Four? More?

You are a far more studious and thoughtful person now, obviously, because you're in your 30s, and you
take your finances seriously. That's why you're researching ways to buy personal insurance and what
you need, after all.
Buy Insurance through One Agency
There are significant advantages to consolidating your insurance needs all under one roof. It saves you
money, it saves you time, and it saves you from all those separate charges throughout the month. Plus,
with one insurance agent to deal with, if you do have a claim, there's only one contact you need to
remember to call saved in your phone.
During your 20s, you probably acquired auto insurance and renter's insurance. If you were looking
ahead and someone was around to coach you (like an HR employee at your workplace or someone a
little farther along the way), you might even have invested in long-term disability insurance and life
insurance. If not, what are you waiting for?
Here are several other types of insurance you probably need, now that you are in your 30s:
Homeowner's Insurance
If you're planning on buying a home or have recently purchased a home, you'll want to trade in your
renter's insurance for homeowner's insurance. Homeowner's insurance covers your house,
possessions inside your home, and your liability if someone is injured on your property. Ohio requires
homeowners to insure their homes for at least the amount of their mortgage, but many homeowners
opt for additional coverage to replace their home.
Disability Insurance
If you haven't yet invested in long-term disability insurance, now's the time. Statistics say that 1 in 4
individuals will need to take a year or more off from work due to an illness or injury before they retire. If
you need a steady income to provide for yourself and others, disability insurance provides a percentage
of your income while you are unable to work. Most employers provide you with short-term disability
insurance, but not long-term.
Life Insurance
If you don't yet have a life insurance policy, the sooner you invest in it, the better your rates will be. Life
insurance plan fees are calculated based on your age, the amount of insurance you are buying, whether
or not you are a smoker, and your overall health.
Not many people think about life insurance until they have a partner's and/or children's futures to keep
in mind. If you have other people who depend upon your income, you want life insurance to help cover
expenses—like your mortgage, student loans, credit card debt, living expenses, and so on—if something
should happen to you.
Natural Disaster Insurance
Depending on where you live, Mother Nature can really wreak havoc on your life and property. While
your homeowner's insurance likely includes coverage in the event of a fire or windstorm, there are
some natural disasters, like floods and earthquakes, that are not automatically included in your plan.
Your Wichert agent can help you determine if your home is at risk for floods or earthquakes and
whether this additional coverage is appropriate for your home. You might be surprised to learn just how
many homes are in flood zones or near fault lines.
Auto Insurance
You probably already have auto insurance if you own a vehicle, but if you haven't shopped around or
paid close attention to your bill, you might be paying more for your insurance than you need to be
paying. Worse, you might not be paying for enough insurance to cover your changing family. If you
bought minimum liability limits in your 20s to save some money, you should consider increasing
your coverage now that you have a steady income and potentially additional people in your family to
consider besides yourself.
With increasing costs of health care and vehicles, a $25,000, $50,000, or $100,000 limit of liability
may not cover the costs or damages for which you are responsible. It's not unusual to see vehicles
worth over $100,000 on a typical drive. We recommend at least $300,000 of coverage, and you will
find $500,000 of coverage will only be a few dollars more.
Buy and Bundle Your Personal Insurance with Wichert
As a local insurance agent, Wichert works with individuals to help them secure the insurance they need
for the stage of life they're in. Connect with your local agent today to start saving money and time
protecting the people and things that matter most to you.