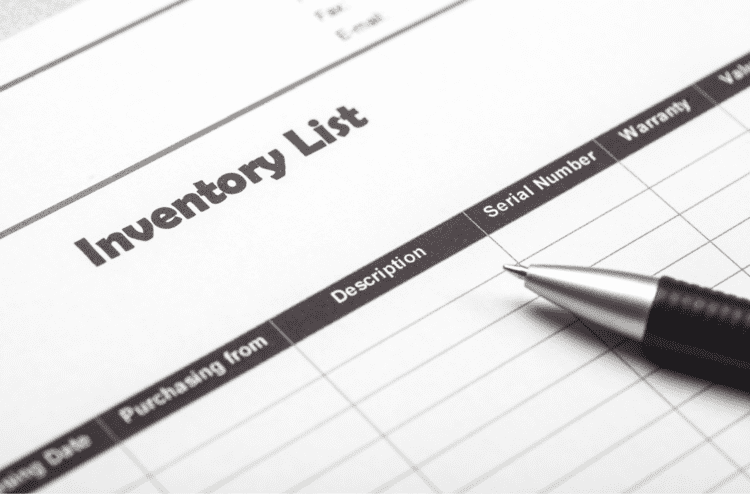 Some of us are really good at preparing for the worst-case scenarios. For this population, keeping an up-to-date home inventory is obvious. Of course, you should know what you have in your house in case of a fire or extreme weather conditions.
Those of us who are more inclined to hope for the best need a little help preparing for the worst. A home inventory is a valuable, ongoing practice to ensure you and your family's possessions are well-documented in the event of damage to or loss of your home.
Home inventory helps you buy the right amount of home insurance. Without taking stock of your possessions, it's impossible to know for sure whether everything you have is covered. Taking a home inventory can expose gaps in your current insurance policy and help you right-size your insurance plan accordingly.
A home inventory simplifies paperwork and documentation. An up-to-date home inventory will make that process more manageable if you need to file a claim or provide evidence of loss for tax purposes.
Tips for Making a Home Inventory
Start Today
A home inventory is an easy task to put off until tomorrow, but there's no predicting when a tragedy might come along. It's best to start the process today. You don't need to finish your inventory in one day, though. Consider setting a goal to take on sections of your home each day for a week until your inventory is complete.
Keep It Simple, but Thorough
A home inventory can be kept in a notebook with basic documentation, or you can keep an electronic home inventory. Apps are also available for your smartphone that allow you to store photos of rooms and possessions and any lists or detailed information about your possessions.
A good home inventory documents what you own, any serial numbers with manufacturer's information, the estimated value of each item, when you purchased them, and any receipts or appraisals of large or valuable items.
Go Room-by-Room
So you leave no stone unturned, take each room at a time. You might photograph the room from all angles for evidence of what was in the space. Take note of large or expensive items in the room and photograph antiques and specialty pieces, all the way down to your grandmother's china set.
If documenting lots of small items together, like clothing, a DVD library, or books, you don't have to inventory every single item; it is enough to note how many pieces you have and the estimated value of each item.
Don't overlook less frequented spaces and outdoor areas, like the garage, basement, closets, and sheds.
Update Your Inventory Regularly
We acquire more stuff and get rid of things every single week, so it's important to establish a routine for updating your inventory to keep it accurate. You might set a recurring event on your calendar in the spring and fall to catch any changes, renovations, additions, or large purchases you've made in the previous six months. This ensures that, if tragedy strikes, the items most recently added to your home are documented.
Store Your Home Inventory in a Safe Place
An electronic home inventory via a smartphone app takes care of this step for you. Still, if you prefer written documentation or something not reliant on cloud technology, you'll need to store your inventory off-site somewhere. Ask a friend or relative to keep an external hard drive or hard copy of your inventory in their home or take out a safe deposit box at a local bank.