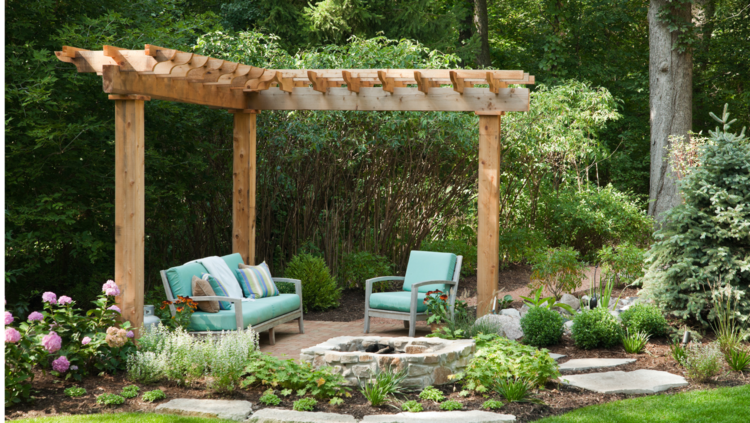 You pulled the trigger and finally updated your outdoor space. Now, you and your family are enjoying the fruits of this investment. But what about insurance?
Valuable hardscape. Outdoor furniture. An outdoor kitchen. Play features. These all need to be protected with an insurance policy that will cover you in the event that damage occurs.

However, not all outdoor components will be covered by a standard homeowner's insurance policy. It's important to work with your trusted advisor to invest in coverage that suits your specific outdoor demands.

Here are some factors to talk to your agent about as you upgrade your home insurance policy to protect your new outdoor space.
Storage shed.
Grill.
Tools.
Lawn equipment.
Pool - in ground or above ground.
Hot tub.
Fire pit.
Outdoor fireplace.
Landscaping.
Trees.
Trampoline.
Playset.
Deck or patio.
Fencing.
Gazebo.
Fountain.
Pond.
Greenhouse.
Outdoor furniture.
Outdoor kitchen.
Make an inventory list of the elements in your backyard – or better yet, take pictures. Then, review each item with your insurance advisor to evaluate if your current coverage is enough, or if you need to invest in more.
Finally, be sure to discuss how much personal property coverage you need to ensure your property, home and belongings are all protected.
Tally up the cost of replacing all of your outdoor items and your total investment, and then ensure that your policy limits, type of coverage, and deductible meet your needs.