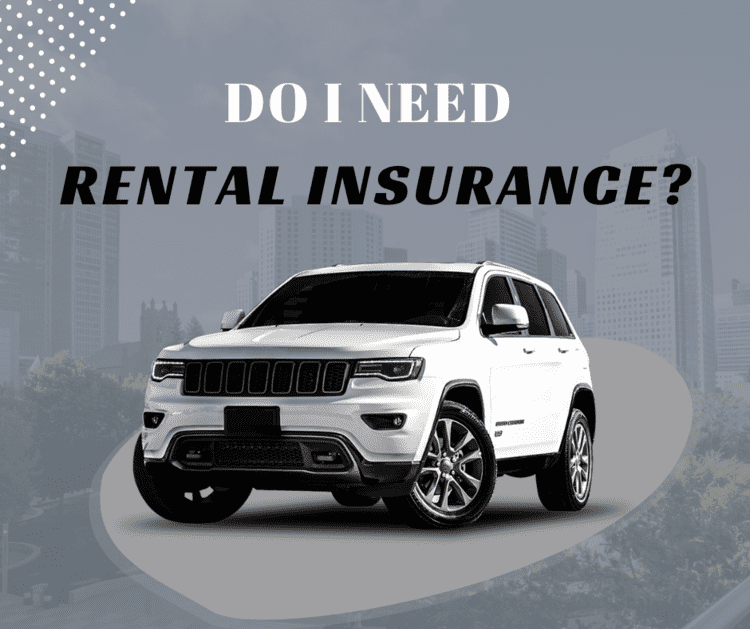 You're already paying to borrow a car—so why do they ask you to buy additional insurance when you rent that car?
The supplemental liability insurance offered is not just an unnecessary upsell to get more of your money, even if it might feel that way. But the right answer to the question, "Should I buy the rental insurance?" depends on your existing auto insurance policy. Understanding what is and isn't covered by your auto policy can help you discern whether the additional insurance is worth the price.
Making Sense of the Rental Car Insurance Options
Most rental car companies offer a handful of insurance options and waivers. Don't speed through all these without understanding what you're signing off on or signing up for.
Collision Damage Waiver (CDW)
The CDW is an opportunity to waive your liability for rental car loss or damage while it is in your possession. Auto insurance policies that include comprehensive and collision insurance on your own vehicle may or may not extend coverage to your rental car… you'll need to ask your agent that question. Regardless, it is unlikely that your coverage would cover the rental company's loss of income as a result of the damage or loss of the car. Additionally, some credit card companies provide the insurance equivalent to CDW when you rent with their card—check with your credit card company to see if this coverage is available.
Liability Insurance and Supplemental Liability Insurance (SLI)
If you hurt someone else or damage someone else's property while driving a rental car, you are liable for those damages. Most insurance companies extend your liability coverage to you while you're driving a rental car. Still, you'll want to check with your agent to be sure, and if you have other dependents who are also driving the vehicle, you'll want to make sure that coverage extends to them.
Supplemental Liability Insurance offered by the rental car company pays the gap between your auto policy's liability limits and $1,000,000. This additional protection is a good idea if you don't have liability insurance or your auto policy liability limits are low.
Personal Effects Insurance (PEI)
This insurance covers the loss or damage to your personal belongings while you are renting a vehicle. If you own a home or rent, your homeowners/renter's policy might cover the loss of these items already. If not, you might consider purchasing this insurance.
Personal Accident Insurance (PAI)
The insurance covers accidental injury or death while renting a vehicle. Because options vary for this insurance, you'll want to review the brochure for this insurance to understand what is and what is not covered for the plan's cost.
Before You Rent, Call Your Wichert Agent
Before you pick up your rental car, pick up the phone and call your insurance agent. They can help you understand what is and isn't covered by your existing auto insurance policy, so you can make an informed decision about whether to buy the supplemental insurance. If your existing policy doesn't cover anything listed above, it might be time to ask yourself what you're actually paying for. Cheap insurance might not be able to help you when it counts.
Remember, insurance, in general, exists to cover expenses when the unimaginable happens. Suppose your existing policies do not cover the liability and property concerns described above. In that case, you risk being left with the bill if something happens while driving that rental. How much are you willing to pay to cover those risks?