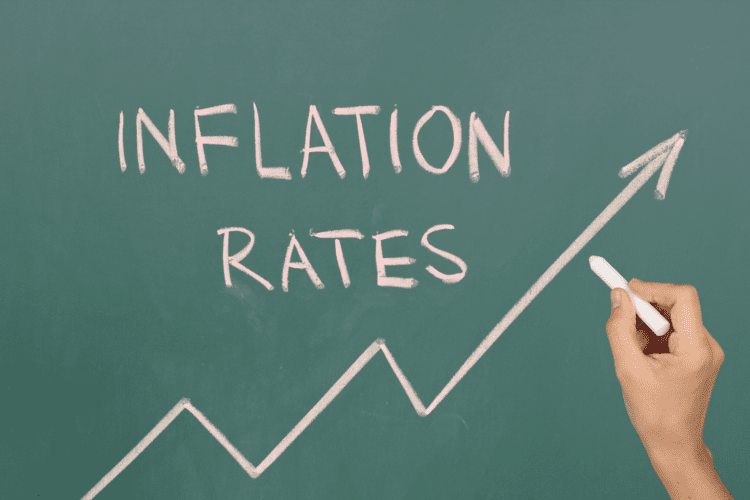 We all know that inflation is on the rise, affecting everything from gas to groceries. But did you know that inflation can also affect your home insurance rates?
How much inflation affects your premium depends on whether your home is insured based on its replacement cost or on its market value. Here's the difference:
Replacement Cost versus Market Value
When your home is insured based on its current market value, it's insured for how much it would sell for in the current market. Alternatively, a home insured based on its replacement cost doesn't factor in whether it's a buyer's market or a seller's market. Instead, your house insurance premium is calculated based on how much it would cost to replace your house.
The problem with insuring your home based on market value is that if the housing bubble pops and the cost of housing plummets, your home's insurance may not cover the cost of replacement should a disaster occur. If you aren't sure whether your home's insurance is calculated based on replacement cost or market value, connect with your local Wichert agent.
Even if your home is insured based on replacement cost, you may still see increases in your premium due to fluctuations in the market. Here's why:
Why Your Premiums Go Up for Homeowners Insurance
Just like many other industries, the insurance industry has to adjust its rates to accommodate for inflation, labor shortages, supply shortages, shipping conflicts, and a rising number of weather-related disasters. As the cost of building materials and labor costs climb, the cost to replace a home also increases. .
Inflation is affecting every area of our economy. Global supply chain issues and large-scale labor shortages continue to impact the construction industry in particular, driving up the cost of home repairs and new home construction.
To cover those increased costs, homeowners insurance premiums have to keep pace with rising inflation.
What Can I Do to Lower My Rate?
Local agents know and understand the housing market and community in which you live. They can help you evaluate your homeowners insurance policy to make sure the correct coverage and deductibles are in place. There may be components to your insurance plan that are no longer relevant for your property. You might also be eligible for discounts that can lower your rate.