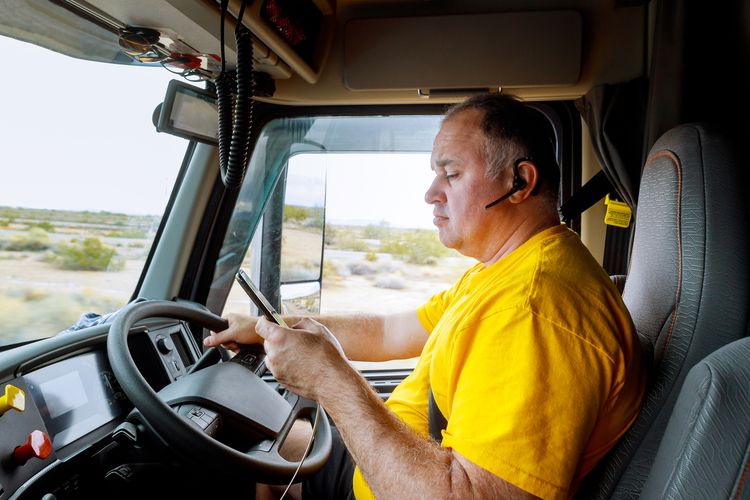 Attention all towing companies working in Ohio. As of April 4, 2023, a new law has come into effect that affects the way you operate your business. The Ohio General Assembly has passed House Bill 95, which prohibits drivers from using handheld electronic devices while driving. As a towing company, it's essential to understand the new law and its implications.
So, what does this new distracted driving law entail?
The law, which took effective April 4, with a six-month warning period, amends section 4511.204 of the Ohio Revised Code and makes it illegal for drivers to use handheld electronic devices, such as smartphones, while driving. As with most laws, it has some nuances. It allows the phone to be used in hands free mode or held to your ear while talking, but it doesn't allow a number to be entered or to text. It will be open to interpretation by the enforcers. Fortunately, the law contains a six-month warning period as changing behaviors takes time. The penalty for violating the law are:
Up to $150 for the first offense, plus 2 points vs. the driver's license.
Up to $250 for the second offense, plus 3 points vs. the driver's license.
Up to $500 for the subsequent offenses, plus 4 points vs. the driver's license and a possible 90-day suspension.
First, it's essential to educate your drivers about the new law and the importance of adhering to it. Your drivers should not use handheld electronic devices while driving. Whether on the job or off, getting a ticket for distracted driving can impact a driver's eligibility to drive for your business and numerous violations can impact your insurance rates or insurability. Distracted driving is one of the leading causes of auto claims. As a result, insurance companies and underwriters will not provide any consideration for these violations on Motor Vehicle Reports (MVRS). Like when the seat belt regulations were changed, violations of this nature will be counted in the driving records.
Secondly, it's crucial to ensure that your business operations and communications consider the new law. Since most dispatching is done via text, you should begin to consider your dispatching alternatives or require the drivers to pull over and park in a safe location to send or read a text message.
Last, your company policies and safety programs should address the use of handheld devices while operating a vehicle.
In conclusion, Ohio's new distracted driving law is a significant development that towing companies need to be aware of and comply with. By educating your drivers and ensuring that your business operations and policies comply with the new law, you can avoid any liability issues and ensure the safety of your drivers and other road users.
If you have concerns with your insurance program or need help in addressing this new law, please don't hesitate to contact a Wichert Towing Specialist.