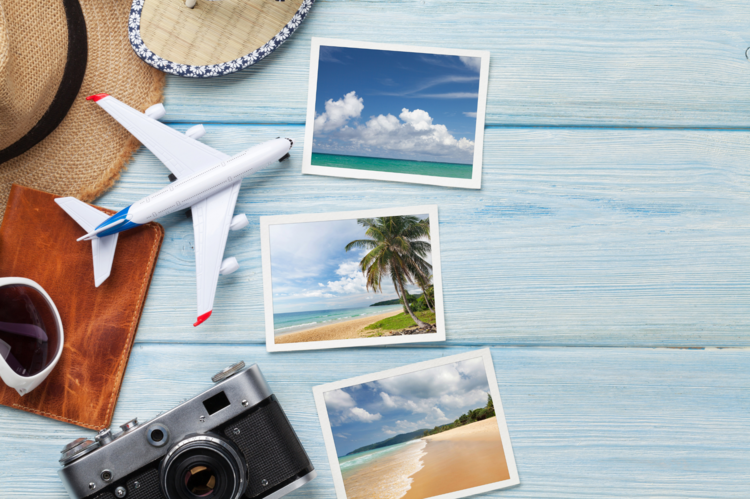 It seems like every time you almost get to the final purchase screen for your upcoming trip online, someone is there to offer you add-on insurance protection. They sure make it sound critical, don't they?

"Are you sure you don't want this insurance? Are you sure??? If you don't buy this extra policy, you're going to regret it for the rest of your life! Bwa haha hahaha!"
Those final checkboxes and add-ons can drive uncertainty and perhaps even make you pay for something you really don't need, wasting precious dollars you could have saved for a fruity beverage at your vacation destination.
However, travel—especially certain types of trips—can be expensive, and if something happens while you're there (or before you arrive) that affects the major purchases of your trip, insurance can protect you from those losses.
So, when does it make sense to add travel insurance to your upcoming trip? The answer depends on several different factors.
Type of Travel Reservations
If your transportation, accommodations, event tickets, and other major purchases for your trip are already refundable through the booking venue, then it's unlikely that you'll need to add a trip cancellation policy.
However, if any of your major reservations are not refundable, then a trip cancellation policy can protect you if unforeseen circumstances prevent you from participating in any part of your planned adventure, before or during your trip.
Price of Travel Reservations
If you're planning an all-inclusive trip that will cost you thousands of dollars, travel insurance might be a wise investment. But if your trip is a long weekend at an economy lodge with a cheap flight, adding travel insurance to your expense might not add up.
Regardless of how frugal or luxurious your vacation budget is, if you can't afford to lose the money, then travel insurance can help protect your investment.
Most travel insurance policies cost around 5% of your total trip budget to protect what you expect to spend.
Your Travel Destination
Travel insurance covers both your trip investment and any medical bills you incur while traveling. If you are traveling within the U.S., your medical insurance should provide for any travel medical expenses.
But many healthcare plans do not cover medical expenses incurred internationally. So, if you are traveling overseas and need medical transport to a hospital while you are there, emergency medical travel insurance can help with that unexpected expense.
Sometimes, your health insurance policy will cover you internationally, but that doesn't mean the doctor or healthcare provider will accept your particular coverage. In this case, when you're traveling internationally, it's probably best to make sure you have some kind of medical emergency travel insurance policy.
Better safe than incurring thousands of dollars in medical bills after your trip is over.
Built-In Coverage from Your Credit Card
Some credit cards already offer you protections like travel interruption, trip cancellation, or baggage delays, so investigate what's already available through your credit card company before putting down extra money for travel insurance.
If I Have AAA, Do I Need Travel Insurance?
AAA memberships come with lots of different benefits, including reservation discounts for hotels, flights, and area attractions and emergency roadside assistance in the event of an emergency, flat tire, empty gas tank, or needing a tow.
But AAA does not automatically include travel insurance and will not help you if your trip gets canceled or you need medical care while on vacation.
What Travel Insurance Covers
In a nutshell, travel insurance covers the cost of your trip in the event of cancellations as well as providing medical insurance in the event of a medical emergency.
There are a wide variety of plans and options that you can choose to customize according to your trip's needs.
Length of Stay and Number of Trips: If you are taking a lot of trips over the course of a year, you can buy a full-year plan to cover all of your expeditions, or you can choose to purchase insurance for a single trip.

Trip Cancellation, Trip Interruption or CFAR: You can buy trip cancellation insurance, which will cover you for specific reasons listed in the policy only, or "Cancel for any reason" (CFAR) insurance. CFAR extends your coverage so that you can cancel with at least 48 hours notice and still receive a partial refund from your trip.

Medical and Medical Evacuation: You can buy travel medical insurance to cover your international medical expenses or medical evacuation travel insurance in case you need an airlift out of the Yellowstone wilderness.

Lost or Delayed Bags: If your bags get lost or delayed, travel insurance specifically for baggage can offer you relief so you aren't stranded with no clothing.

Travel Delays: If you get stranded in Atlanta and need a place to stay, insurance can help you cover your expenses.
What Travel Insurance Doesn't Cover
What your travel insurance policy will and will not cover depends upon the carrier, but typically, pre-existing medical conditions are not covered by emergency medical travel insurance.
Also, if you end up in a war zone, are injured or in an accident involving alcohol, or opt into high-risk activities like ice-climbing, many policies won't cover the negative outcomes.
Add Travel Insurance to Your Personal Insurance Plan with Wichert
Just like most things in life, whether or not to buy travel insurance really depends on your personal circumstances.
And that's what Wichert specializes in. As local, independent, insurance agents, we listen to your concerns, provide clarity about your options, and customize your insurance needs so that you aren't stuck paying too much for a plan you don't need, or worse, find yourself in an emergency situation with no coverage to help you out.
If you have a trip coming up, connect with your local Wichert agent to find out if some combination of travel insurance options are right for your vacation.
Bon voyage!