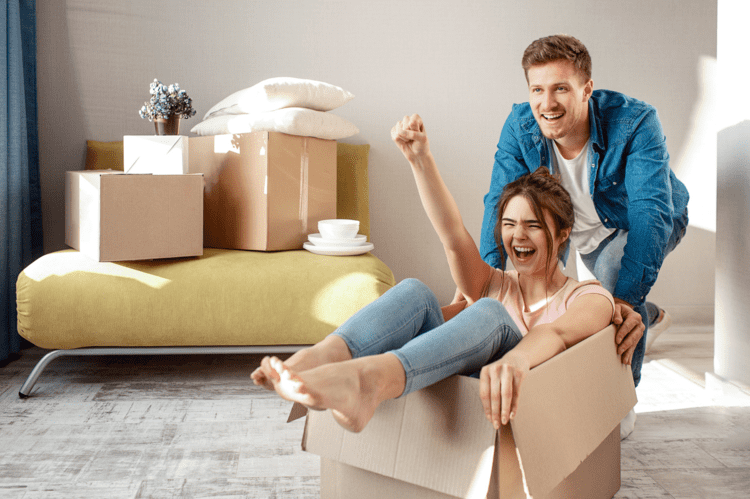 Congratulations on unlocking the door to your very first place! As you step into this new chapter of your life, the thrill of independence is likely intertwining with the responsibilities that come with it.
While you're setting up furniture, decorating your walls, and getting accustomed to the rhythm of your new environment, there's one crucial aspect that deserves your immediate attention:
Protecting your newfound space.
Just as you've put your heart into making this place uniquely yours, it's equally essential to safeguard it with the right measures. This is where renters insurance steps in – the invisible shield that stands between unforeseen challenges and the life you're building.
In a moment, I'll give you five crucial reasons you need renters insurance. But first…
What is renters insurance?
Renters insurance is a type of insurance that helps protect your belongings and covers certain costs if unexpected events happen while you're renting a home or apartment, such as a fire, theft, or injury.
It's like having a safety net that keeps you from worrying about what might go wrong. You pay a little bit every month, and if something bad happens, the insurance can help you get back on your feet. It's a way to make sure you're protected and can keep enjoying your rented space without too much stress.
Is renters insurance required?
Renters insurance is only mandatory if your landlord or property management company requires that tenants have it to limit their liability for personal damage.
It's important to note that while they might require renters insurance, it's ultimately a way to protect both you and their interests.
Renters insurance is a financial safeguard and offers peace of mind for tenants, making it a valuable investment even when not mandated.
5 Reasons to Buy Renters Insurance
Renters insurance offers crucial protection to individuals who are renting a property. It's usually affordable and customizable, meaning you can choose the level of coverage you need based on the value of your belongings and your personal situation.
Personal Belongings Coverage: Renters insurance covers your personal belongings, such as furniture, electronics, clothing, jewelry, and more, in case they are damaged, destroyed, or stolen due to covered perils like fire, theft, vandalism, or other natural disasters. This coverage ensures that you won't have to bear the full financial burden of replacing your possessions in case of an unfortunate event.
Liability Protection: Accidents happen. If you cause accidental damage to the property you're renting or if someone gets injured while visiting you, renters insurance can help cover the associated costs. This includes legal fees and medical expenses, which can otherwise become a significant financial burden.
Additional Living Expenses: If your rented home becomes uninhabitable due to a covered event, such as a fire, renters insurance can help cover the costs of temporary accommodations, like hotel stays, while your living space is being repaired or rebuilt.
Theft Away from Home: Renters insurance often provides coverage for your belongings even when they are not within your rented property. So, if your laptop is stolen while you're traveling or your bicycle is taken from a park, you might still be covered.
Affordability: Renters insurance is generally affordable, making it accessible to a wide range of budgets. The monthly or yearly premium is a small price to pay compared to the potential financial losses you could face without coverage.
In a world where the unexpected can happen, renters insurance preserves your financial stability and allows you to focus on enjoying your rented space without unnecessary worry.
Knowing your belongings and your financial state are protected, you can confidently embrace your rented home and the adventures it holds. So, why wait? Connect with your local Wichert Insurance agent to discuss the best renters insurance options tailored to your needs!