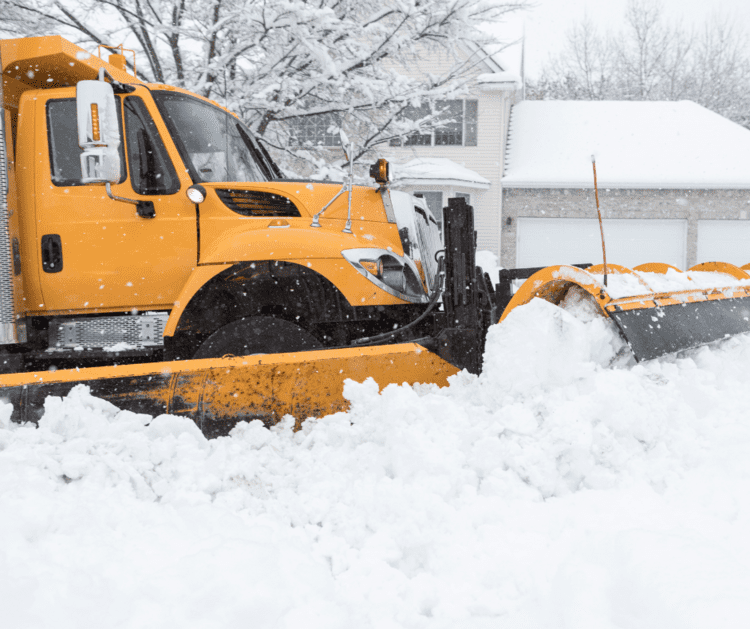 Days before Christmas, Winter Storm Elliot caused about $5.4 billion of insured losses in 42 states.
Unfortunately, storms of this magnitude are not one-off weather events anymore. Winter weather has gotten increasingly extreme and unpredictable in the last few years.
Now is the time to prepare for winter, before the weather hits.
Stock Your Car for an Emergency
Weather systems don't pay attention to busy travel days. As thousands of people made their way to holiday parties, Winter Storm Elliot caused a massive car pileup on the Ohio Turnpike.
No one plans to get stranded in a storm, but you can prepare your car for such a crisis. The National Weather Service recommends stocking your car with an Emergency Supply Kit before extreme weather hits. This kit should include:
Mobile phone, charger, batteries
Blankets/sleeping bags
Flashlight with extra batteries
First-aid kit
Knife
High-calorie, non-perishable food
Extra clothing to keep dry
Large empty can to use as emergency toilet, tissues, toilet paper and paper towels
Small can and waterproof matches to melt snow for drinking water
Sack of sand or cat litter for traction
Shovel
Windshield scraper and brush
Tool kit
Tow rope
Battery booster cables
Water container
Candle and matches to provide light and in an emergency, lifesaving heat
Compass and road maps, don't depend on mobile devices with limited battery life
Prepare for Loss of Heat and Power at Home and Work
According to Climate Central, the vast majority (83%) of major power outages in the United States have been caused by weather-related events during the last 20 years. There were 1,542 weather-related power outages from 2000-2021, and 22% of those were caused by winter weather. The Southeast, Midwest, and the Northeast experienced the greatest number of weather-related outages during that time period.
Sometimes these power outages can last for days or even weeks in hard-to-reach regions of the country. Your home and workplace need to be equipped with emergency supplies to stay warm and safe in the event of an outage of this magnitude. Keep the following stocked in both places:
Flashlight and extra batteries
Battery-powered NOAA Weather Radio and portable radio to receive emergency information
Extra food and water such as dried fruit, nuts, granola bars and other food requiring no cooking or refrigeration
Extra prescription medicine
Baby items such as diapers and formula
First-aid supplies
Heating fuel: refuel before you are empty; fuel carriers may not reach you for days after a winter storm
Emergency heat source: fireplace, wood stove or space heater properly ventilated to prevent a fire
Fire extinguisher, smoke alarm; test smoke alarms monthly to ensure they work properly
Extra pet food and warm shelter for pets
Review generator safety: Never run a generator in an enclosed space
Make sure your carbon monoxide detector is working correctly and that the outside vent is clear of leaves and debris. During or after the storm, make sure it is cleared of snow.
Home fires are common each winter when trying to stay warm. Review ways to keep your home and loved ones safe.
Provide for Your Farm Animals and Pets
Don't forget to take into consideration how the elements will affect your furry companions and livestock. Make sure you have the essentials for your pets and animals—food, water, and shelter.
Bring your animals into a sheltered area, haul extra feed to nearby feeding areas, and keep your livestock and pet water supplies available - many animals die of dehydration during winter storms.
Connect with Your Local Wichert Agent to Make Sure You're Insured
With such substantial losses reported from Winter Storm Elliot, you'll want to make sure that you are properly insured if your home, office, or automobile is damaged during a storm.
Connect with a local, independent Wichert agent today to evaluate your insurance needs so that you have just the right amount of coverage for this upcoming winter.