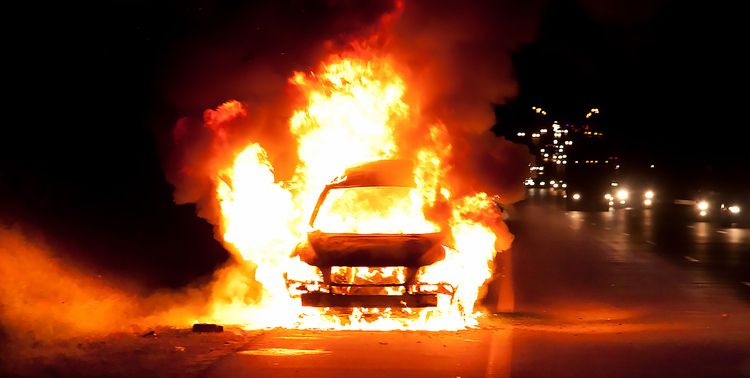 Love them or hate them, Electric Vehicles (EV) and Hybrids are only growing in numbers. In 2021, 1.2M EV and Hybrid vehicles were sold in the US, which amounted to roughly 4% of total vehicles sold. While it is still a relatively small percentage of total vehicles sold, it is the fastest-growing portion of the market. So, the likelihood of having to tow or service a Hybrid or EV will only increase.
In the past year alone, we have seen the number of claims unique to EVs and Hybrids increase. With this in mind, we wanted to provide some insight and resources for your daily operations.
Hooking to an EV or Hybrid:
You can't just hook to any point to tow an EV or Hybrid. Because the batteries are often connected directly to the frame or frame structure, any damage to the frame or battery support structures can damage the batteries. Replacing the batteries can be a costly endeavor. Before you hook, understand where and how to hook. Here's a LINK to an article with an example of a $28,000 tow-damaged Ford Mustang Mach E.
Towing an EV or Hybrid:
Because the EV and Hybrid motors are located on the wheels and because most motors can't be placed in neutral, a flatbed tow is often required. An improper tow can damage the motor and the battery. Because vehicles can have motors on two or all four wheels, it's essential to determine the vehicle details and understand the requirements before attempting the tow.
One resource for you to consider is Tow Spec. Tow Spec is a free and comprehensive on-line resource to find towing methods by brand, vehicle, and year of production.
Storing EV or Hybrid Vehicles:
You remove most of the risk to your yard with a combustion engine by removing the fuel. In an EV and Hybrid, the energy remains in the battery. A damaged EV/Hybrid battery can lead to an uncontrolled discharge of the energy, which could hurt/kill (shock) your employees or damage (fire) your property. If you are storing a damaged EV or Hybrid in your yard, take the appropriate steps to protect yourself, your property, and the property for which you are legally liable. At a minimum, any EV or Hybrid vehicles involved in an accident should be stored at least 50 feet from structures, other vehicles, or combustible material. DOT Guidance / Hyperlink: DOT Guidance
Be safe out there, and stay tuned as we follow up with additional information, resources, and training.
Wichert is here to help our towing prospects and clients. Please feel free to contact one of our towing specialists today about your insurance needs.