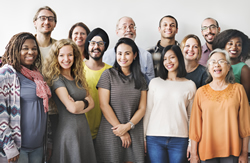 "This agency operates with donations from hundreds of people and companies, and now you join with them in helping us to help those in need. Thank you so much for being one of our partners in peace."
- Terri A. Heckman, CEO, Battered Women's Shelter & Rape Crisis Center
"Thank you for your ne support as well as a thank you to the Wichert Foundation. This is a super message for the start of the week. Please be assured that we will use your very much appreciated gift, wisely."
- T. Donnellan, President & CEO, Community Action Partnership of the Greater Dayton Area
Wichert Insurance Foundation
"A channel for Wichert employees, clients, and friends to personally support charitable causes in their home communities."
Purpose
To play an active role in improving the quality of life in each community where Wichert Insurance operates.
To achieve success by strengthening public awareness and understanding of insurance and our legacy as an Independent Agency.
To foster relationships with our community members, clients, and friends
Reason
Wichert Insurance Agencies have been vibrant members of their respective communities for many years. The Wichert Insurance Foundation seeks to maintain and strengthen the connection of our legacy agencies with the communities they serve.
As the Wichert Brand is introduced to new communities, new clients, and new employees, it will be accompanied by an intentional, charitable outreach.
Design
The Wichert Insurance Foundation is a 501 (c)(3) Charitable Non-Pro t foundation providing financial assistance to community-based organizations and efforts. All contributions are tax-deductible.
Get Involved
For more information on how to get involved, please contact:
Janie 330-929-8686 // janie [at] wichert [dot] com
Lauren 330-929-8686 // lauren [at] wichert [dot] com